When I took a walk around Tokyo Station with GR2, I felt like I realized the reason why it is the best snap shooter!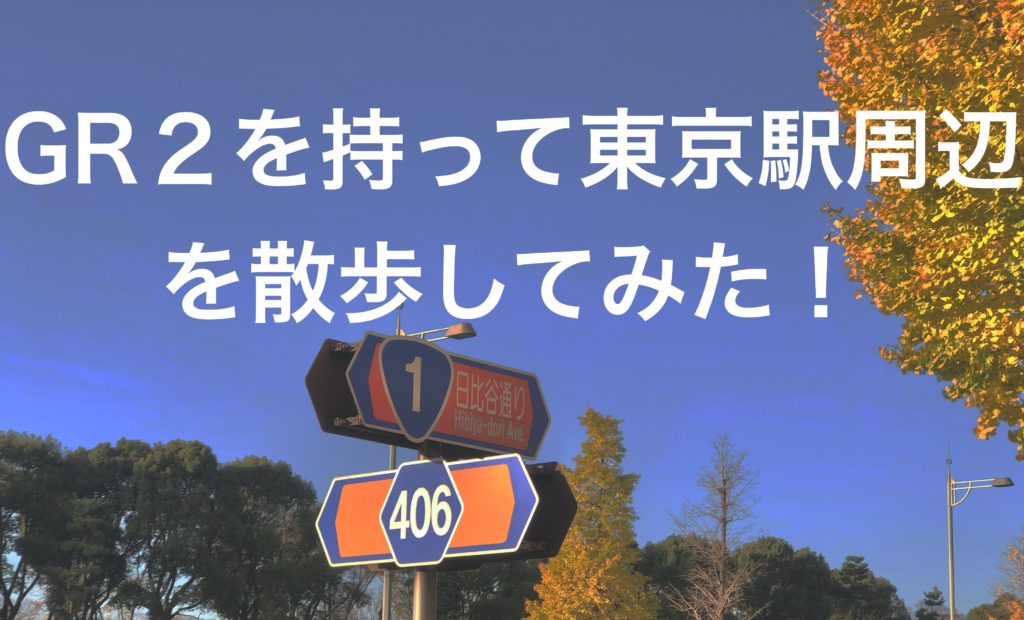 Hello everyone.
There are only a few left this year.
The rages of coronaviruses are scary, but how are you doing?
This time, I had a chance to go to Tokyo on business, so I took snapshots by taking a walk around Marunouchi, Imperial Palace and Hibiya with GR2 in between my work, so I will write with my work (which I don't think is a good thing.).
I think I noticed the reason why GR is called the strongest snap shooter.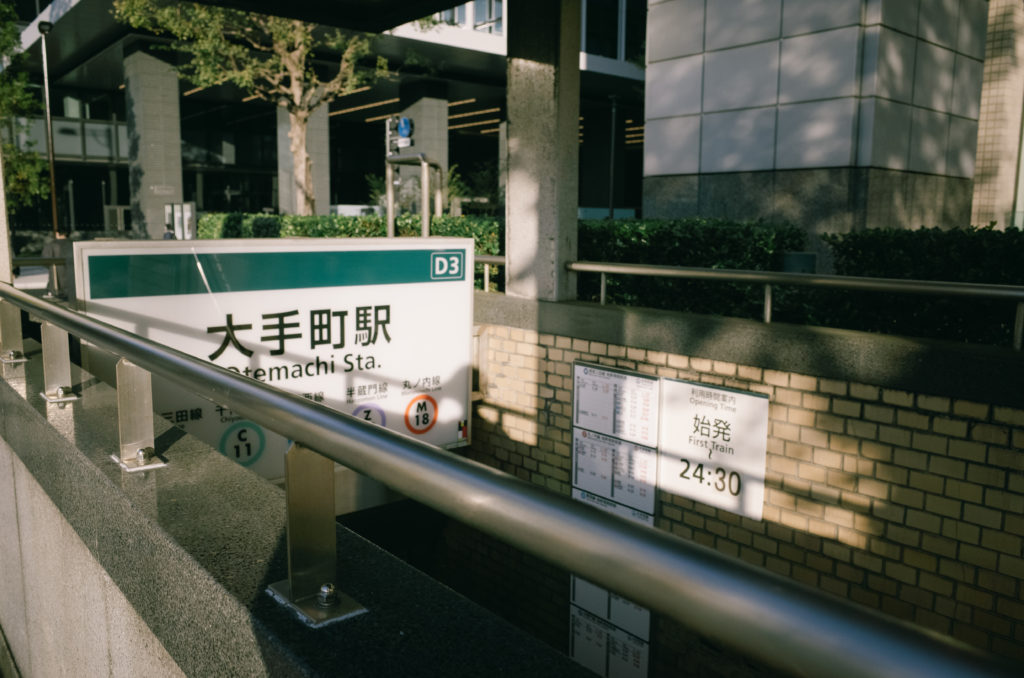 I have been looking for a good camera that I can carry around easily for snap, and I have bought GR2 about 3 years ago. Finally, after walking around Tokyo, I felt that GR is the strongest snap-shooter.
I would like to point out some of the points I felt so.
First, it has high mobility. The time it takes from pressing the power button to pressing the shutter button while holding it in your hand is not actually measured with a stopwatch, so it's just a feeling, but it's about 1 to 2 seconds. The moment you think "I want to take a picture at this moment.", turn on the camera and press the shutter release button. It's a camera that can do that.
I don't care about camera shake.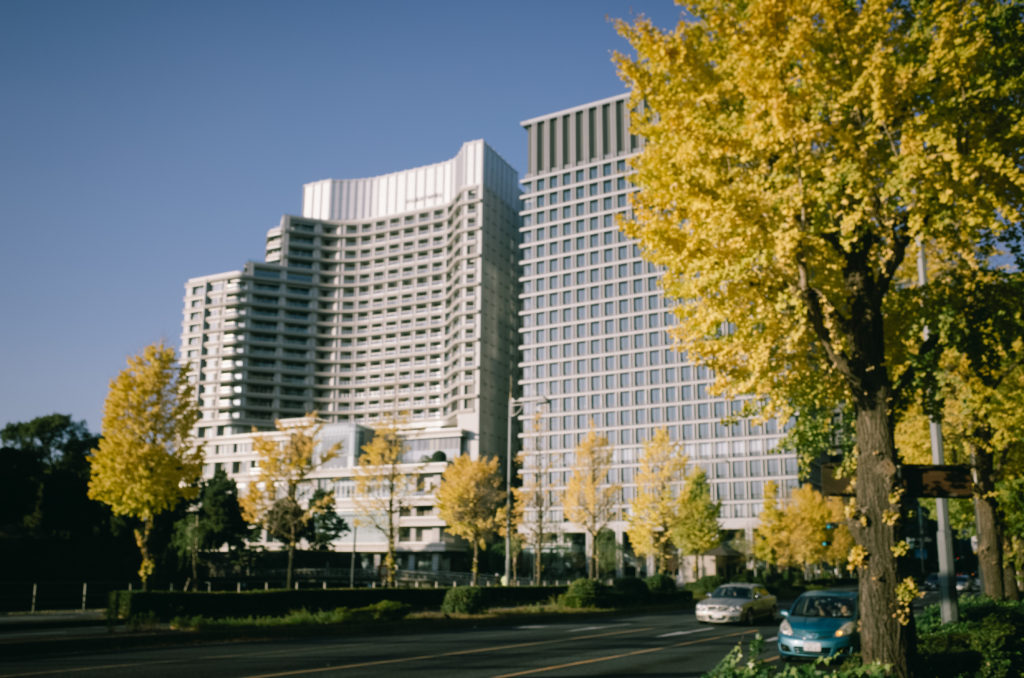 When taking pictures with a single lens reflex camera, you should hold your armpits tightly. To minimize blurring, hold your breath firmly and take a beautiful picture. GR2 broke that stereotype in a good way. When you snap a picture with GR2, don't think about it, just set the shutter speed, aperture, and ISO without looking at the back monitor. I felt it might be good like that.
When you take a snap picture, you don't do it every moment, but when you say this, you don't miss the moment you want to take a picture with a high probability. The way of taking a picture with a certain degree of composition and blurring is more like a kind of fun "Oh, it came out like this." when you look back later. And also, I think that the slight blurring brings out the feeling of film, or it is called Melancholic, or I think that the picture was taken with melancholy.
Incidentally: When I used the Japanese phrase "cut off" in the text, I felt something was wrong. I felt a sense of incongruity as to why the word "cut off" was used. Cut off means taking a shot with Camera in Japanese. When I looked it up on the Internet, I came up with a PDF document published by NHK. In this document,
In a dictionary, it was grasped as "to open something that is closed". In other words, it is the same as "open a letter". "press the shutter" means "to take in light for a certain period of time by opening a closed shutter". "
It was mentioned that. I somehow understand.
It's light and portable, so I'll take it.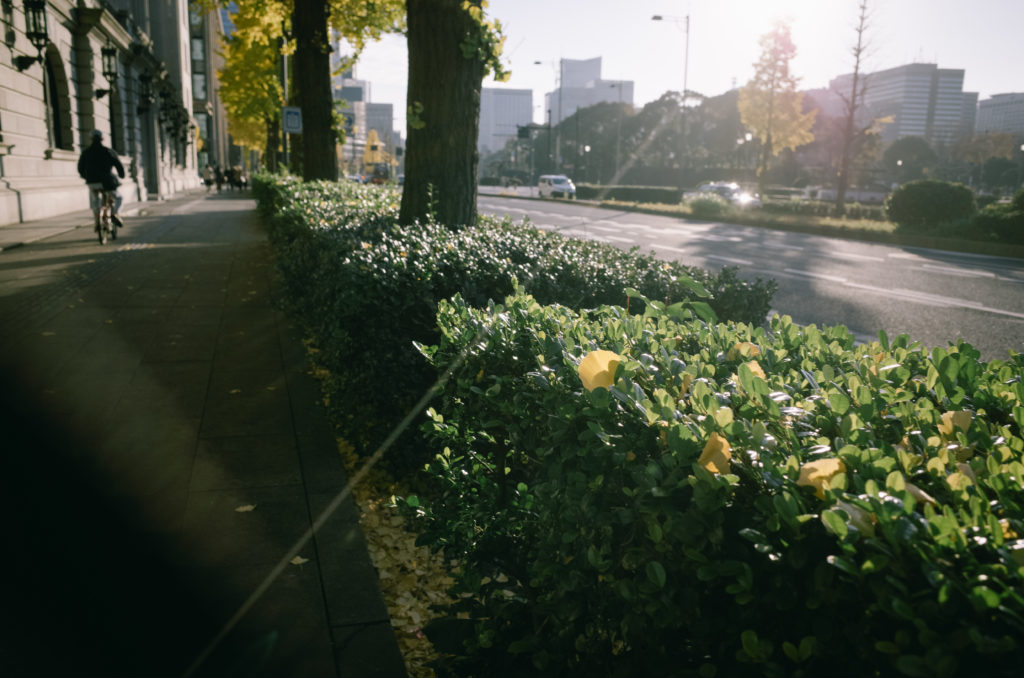 I own a single lens reflex camera, but it is not so actively used by me because it is not a compact mirrorless camera that is spreading these days. On the other hand, the GR2's lightness and compactness are similar to those of the iPhone 12 pro max. If you don't have a camera when you think "Ah, I want to take photos.", you can't take a picture of the moment, and even though the camera performance of smartphones has improved dramatically in recent years, when I look back at the photos taken with the APS-C size sensor of GR2, when I compare them with the photos taken with iPhone, I feel that the range of resolution and expression is still superior to the high-grade compact digital camera.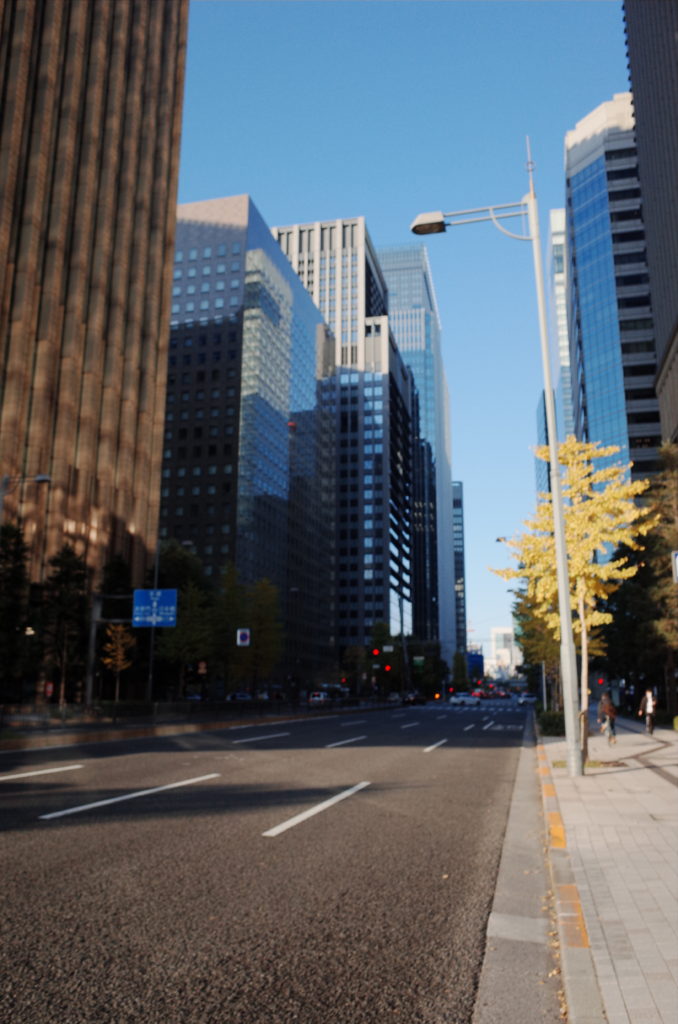 About the current setting of GR2
I would like to write down the settings of GR2 that I used while taking a walk this time.
The shooting mode was manual and the aperture was from F4 to F8. I was shooting while adjusting the exposure while changing the shutter speed.
When the camera was set to F4, even if the shutter speed was 1/60 second, the ISO sensitivity was increased when places was dark. Then I turned on full press snap and took most pictures with full press.
I think RICOH's website is helpful for setting up full press snap.
Reference URL: http://www.ricoh-imaging.co.jp/japan/dc/support/faq/digital-camera09/DCG09342.html
I'm concerned about camera shake and noise when shooting at night.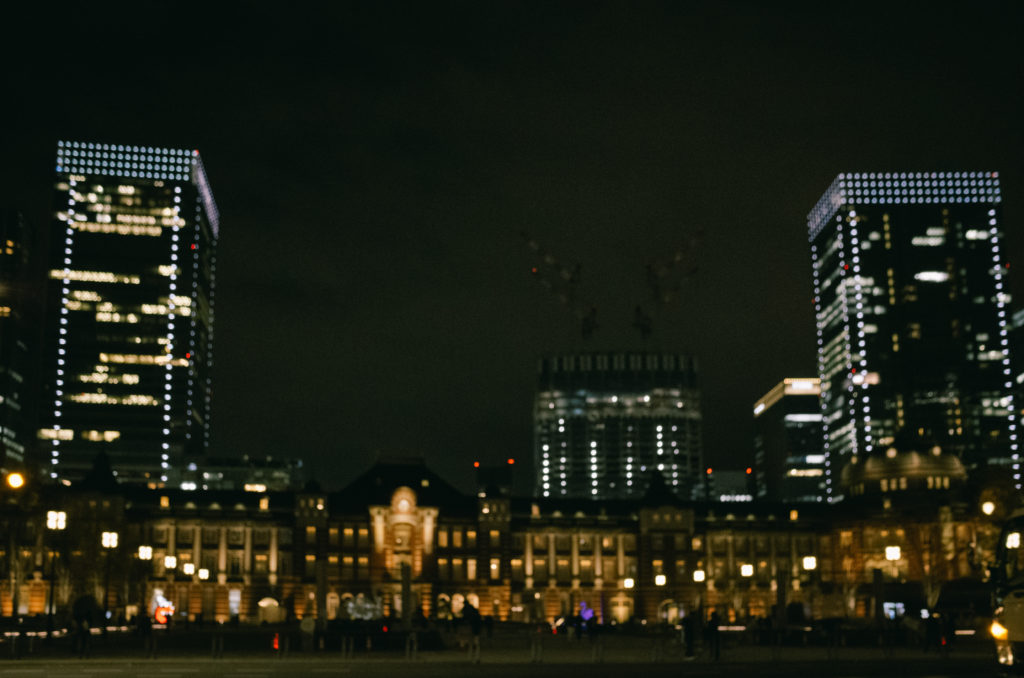 As expected, I set the F value to the minimum of 2.8 in the dark, increased the ISO sensitivity, and lowered the shutter speed as much as possible. So the shaky photos were mass-produced. Depending on the setting, you can take a picture that is in focus, but this time I took a picture with a theme that snaps with the fastest movement possible, so I was able to take many pictures like this. If you zoom in, you'll see it's pretty noisy. I think this is it, and if I put it well, it has a taste.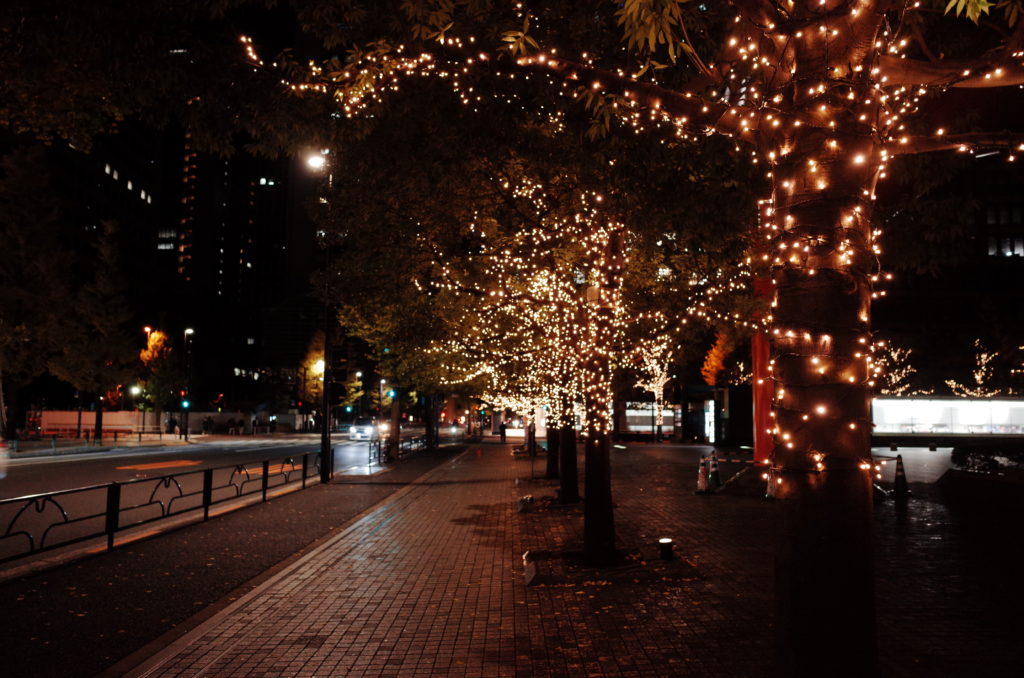 My impression after snapping with GR2
This time, we shot GR2 in a slightly different way from the previous way. Instead of looking at the LCD on the back of the camera, I used full-press snap to quickly take a picture, and then adjusted the ISO sensitivity and shutter speed when the exposure was insufficient. This was the first time I had taken such a way, and I could feel the high mobility of GR2 and what is called the best snap shooter. I would like to carry it with me as much as I can in the future for walking and traveling, and to explore the possibilities of GR2.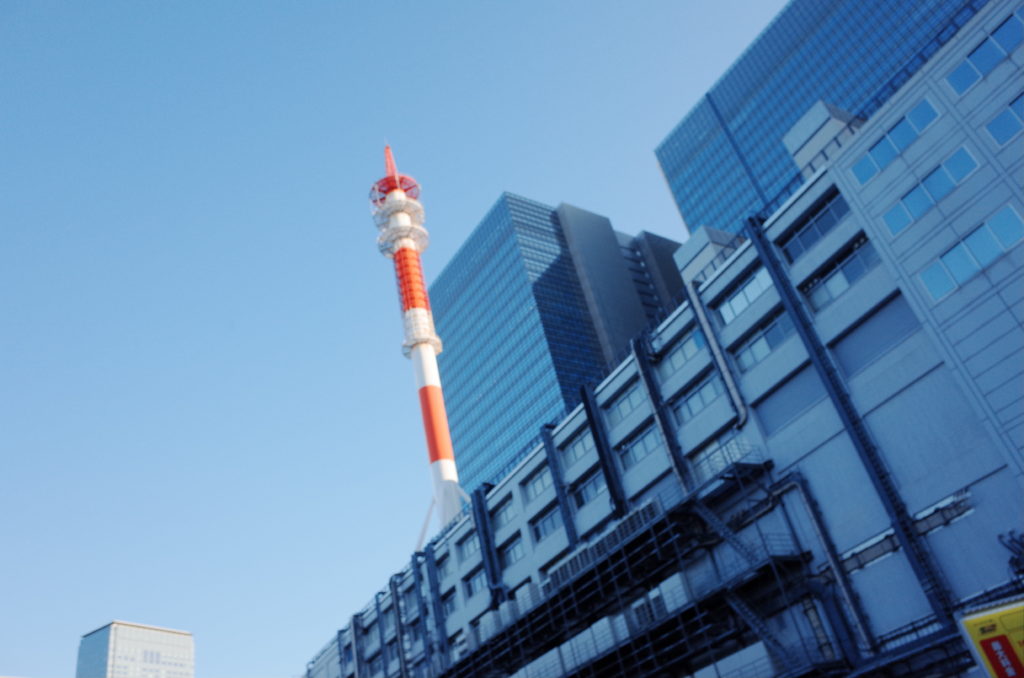 youtube movie:GR2 snap shoot vol 1
I have written about GR2 in other articles, so if you are interested, I would be happy to have a look. Also, I uploaded a video with pictures of the work on youtube. I hope this is also helpful.